*Please also note PDF artist bio under EPK heading.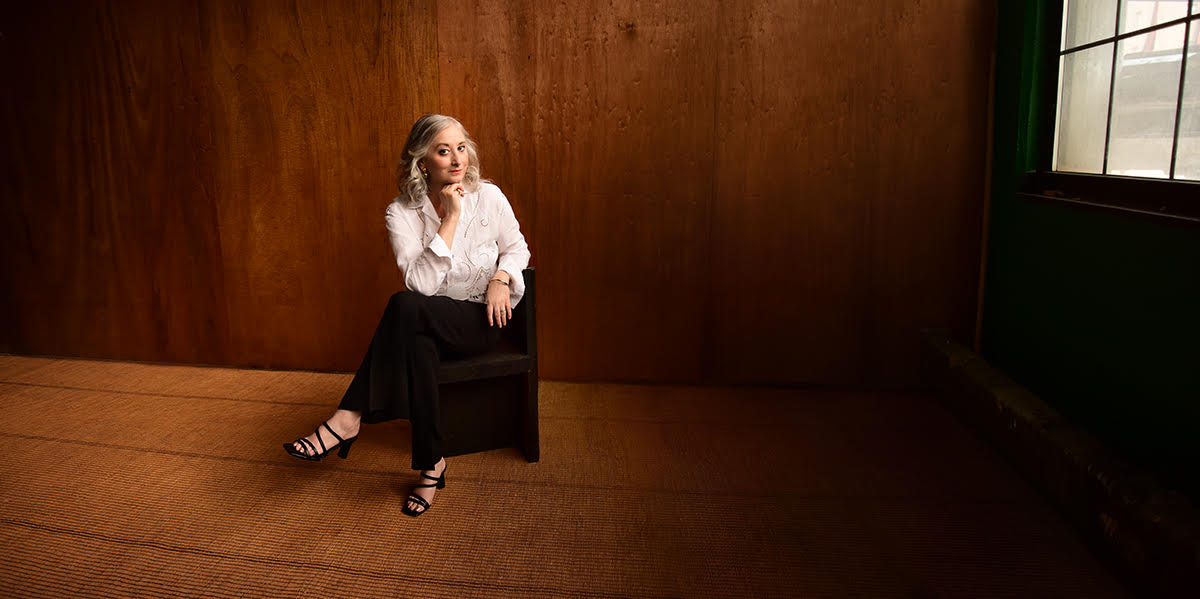 Renee Rosnes' already distinguished career continues to reach new levels marked by new music, exciting collaborations, and ever-evolving musicianship. Upon moving to New York from Vancouver, Canada in 1985, she quickly established a reputation of the highest regard, touring and recording with such masters as Joe Henderson, Wayne Shorter, Bobby Hutcherson, JJ Johnson, Buster Williams and James Moody. She was the pianist for the Carnegie Hall Jazz Orchestra and a founding member of the all-star ensemble, the SFJAZZ Collective, with whom she toured and recorded for six years.
In 1990, Renee released her debut album on Blue Note Records and went on to record 10 albums for the legendary company. In 2020, she returned to the label with ARTEMIS, a jazz supergroup including trumpeter Ingrid Jensen, saxophonist Nicole Glover, alto saxophonist/flutist Alexa Tarantino, bassist Noriko Ueda, drummer Allison Miller and Rosnes serving as pianist and musical director. Artemis' performance at the 2018 Newport Jazz Festival was so dynamic, Blue Note Records President Don Was signed the group to the label. Tour dates across Europe and North America followed, including performances at such iconic stages as Carnegie Hall, the Kennedy Center for the Performing Arts, SFJAZZ, Chicago Orchestra Hall, as well as the Detroit Jazz Festival, Saratoga Jazz Festival, and the Monterey Jazz Festival among others. Artemis has been featured on the cover of DownBeat, in Vanity Fair, on NPR's Jazz Night in America. NPR raved, "A killer line-up of players, composers and performers who hail from all over the world… they all converge on a extremely cosmopolitan, sleek, rhythm-forward, modern sound."
Rosnes' 2016 outing Written in the Rocks (Smoke Sessions) was named one of ten Best Jazz Albums of the Year by The Chicago Tribune, one of the Best Albums in all genres of music by The Nation, and a Canadian JUNO Award (her 5th). Her latest release, Kinds of Love (Smoke Sessions) was entirely composed during the pandemic and features saxophonist Chris Potter, bassist Christian McBride, drummer Carl Allen, and the Brazilian percussionist Rogério Boccato. Of the recording, All About Jazz wrote, "Rosnes elicits some of the most emotive and enthralling music of her career."
The Montréal Jazz Festival presented Renee with the 2018 Oscar Peterson Award in recognition of her exceptional contributions to jazz. She also an 11-year member of NEA Jazz Master Ron Carter's Foursight Quartet. The double album "Ron Carter: Live in Stockholm, Vol. 1. & Vol. 2" (In'n'Out Records) was released in 2021. Renee is married to renowned pianist Bill Charlap. In 2010 the couple released the acclaimed two-piano recording, Double Portrait (Blue Note). Downbeat stated, "The counterpoint and compatibilities are so perfectly balanced, the selections and arrangements so handsome, that Double Portrait is a prize." The Charlap/Rosnes duo was featured on four tracks of the 2015 Grammy winning album: Tony Bennett & Bill Charlap: The Silver Lining, The Songs of Jerome Kern.