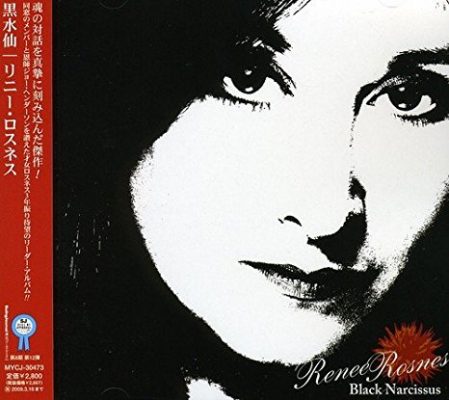 ---
TRACK LISTING:
Black Narcissus (Joe Henderson)
Without A Song (Youmans/Rose/Eliscu)
You Know I Care (Duke Pearson)
Beatrice (Sam Rivers)
Recordame (Joe Henderson)
Chelsea Bridge (Billy Strayhorn)
Isotope (Joe Henderson)
What's New (Bob Haggart/Johnny Burke)
Serenity (Joe Henderson)
Night and Day (Cole Porter)
Renee Rosnes – piano
Peter Washington – bass
Lewis Nash – drums
In 1987, shortly after I moved from Vancouver to New York City, Joe Henderson hired me to play with his quartet. We began a musical relationship that lasted until he was no longer able to play due to illness.
I was consistently awed by Joe's incredible artistry. From night to night, he played with such joy and command, and he inspired the same from his band mates. Joe used to say "Heaven is on the bandstand," and could often be found looking skyward with his hands in a prayer-like stance as he listened to the sounds being created around him. It was almost as if he was summoning the muses. I have many cherished memories of playing with him.
It is for all these reasons that the music on this recording has great meaning to me. This set is not so much a tribute, but a celebration of the music and life of Joe Henderson.
– Renee Rosnes